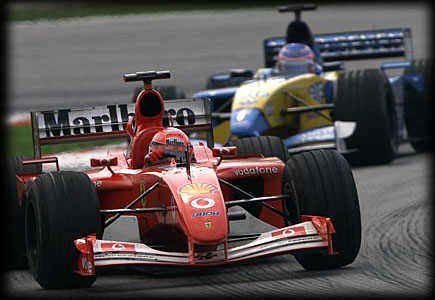 This is a photo of Michael Schumacher in his Ferrari Formula 1 car. Schumacher (below) was World Driving Champion for 1994, and the first WDC from Germany. He also won the WDC in 1995, becoming the youngest back-to-back World Driving Champion. Michael won the WDC in 2000, 2001, 2002, 2003, and in 2004. He also holds the record for most Grands Prix won, most World Driving Championships won, most Pole Positions, and Fastest Laps. Schumacher retired in 2006 at the top of his game, came back a few years later, then retired for good in 2012.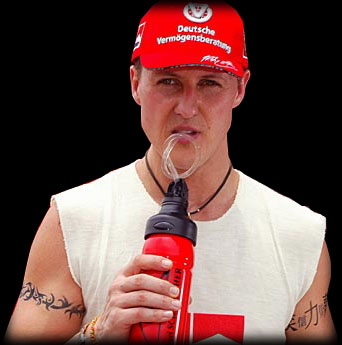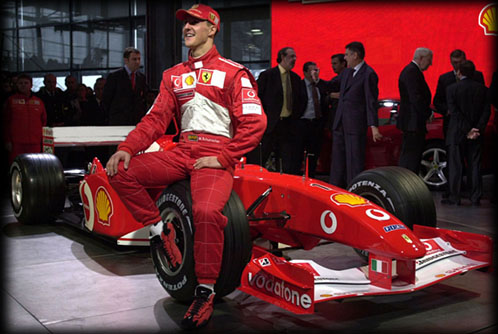 Formula 1 automobile racing is my favorite sport. It's technological level is untouched by any other auto racing series and its drivers are among the youngest, most skilled, and highest-paid as compared to other series.
F1 is the second most-watched sport on the planet (after World Cup soccer). Over one billion people worldwide tune-in to each race. Go to an F1 race and see for yourself why this sport is so popular and riveting.
Wanna see the greatest driver ever?
Rick's home page