July 18, 2011
Senna passed away today. He was three weeks shy of his 13th birthday.
Senna had been suffering from a neurological condition and other physical ailments for the past two years; his eyesight was almost gone. Yet, to the end, he remained a loyal--and playful--companion.
Literally, every day since he first came into my heart, Senna provided entertainment; literally, each day Senna made me laugh.
He also brought joy into the hearts of others. He was an animal with a true "sense of humor."
I will miss my Senna, and now he truly is, "an angel with stinky breath."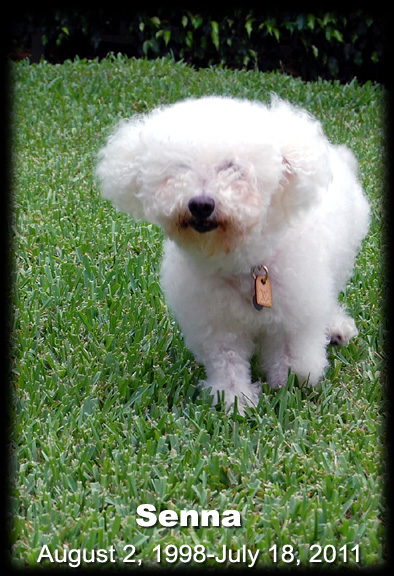 April 2011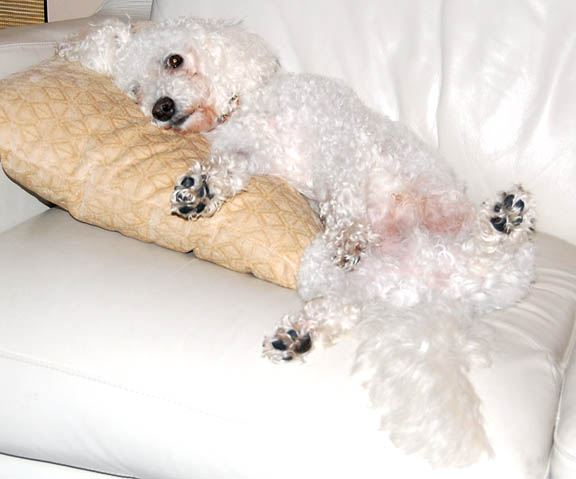 (Above) Slumbering on a pillow, Daddy's Boy.
August 2010
Happy 12th Birthday, Senna!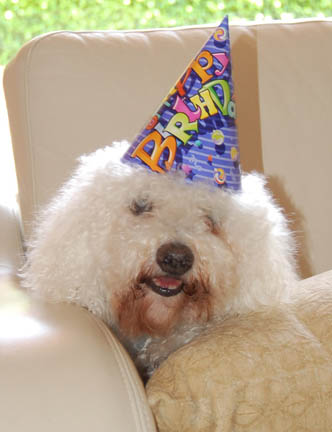 (Above) The birthday boy in his hat.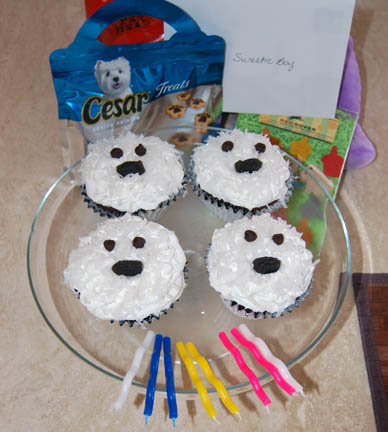 (Above) He even got home-made cupcakes in his image...and honor!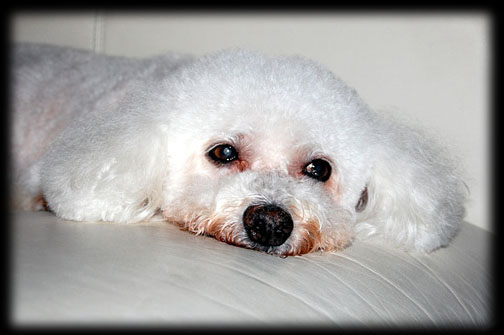 (Above) Then Senna got groomed...
...time for a snooze.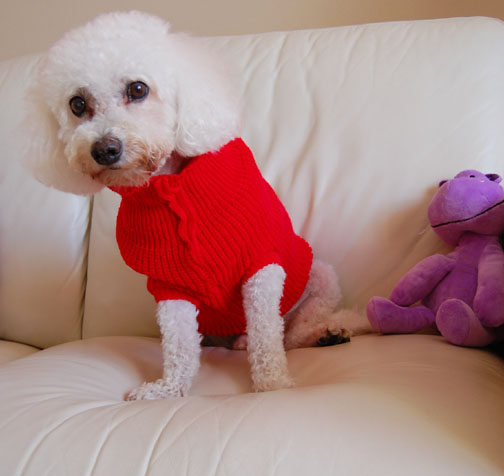 (Above) It's a red sweater day!
December 2009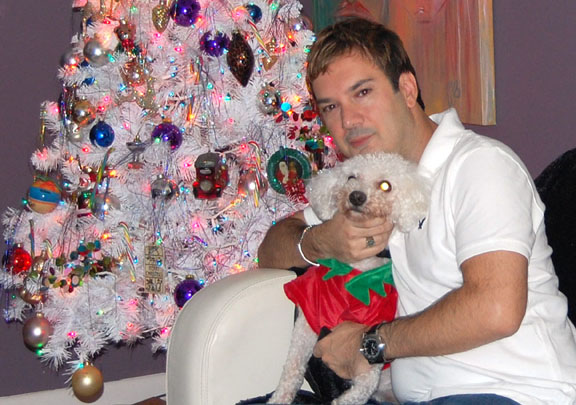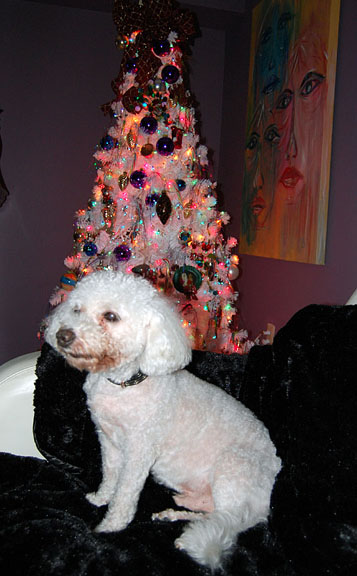 (Above) Senna is Santa's cutest helper!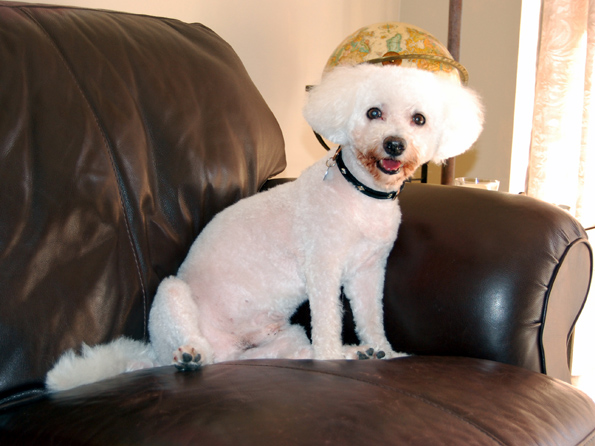 Senna, right after his grooming for the Holidays. Snugglicious!
November 2009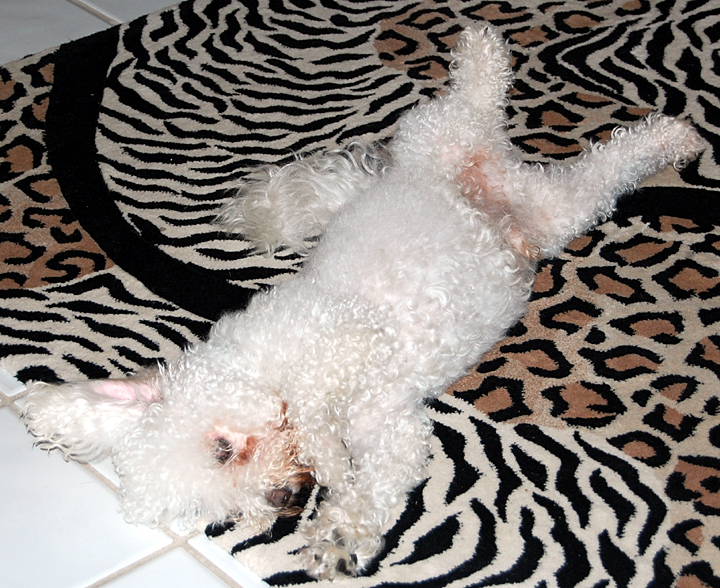 Senna is the happiest animal in Boca!
September 2009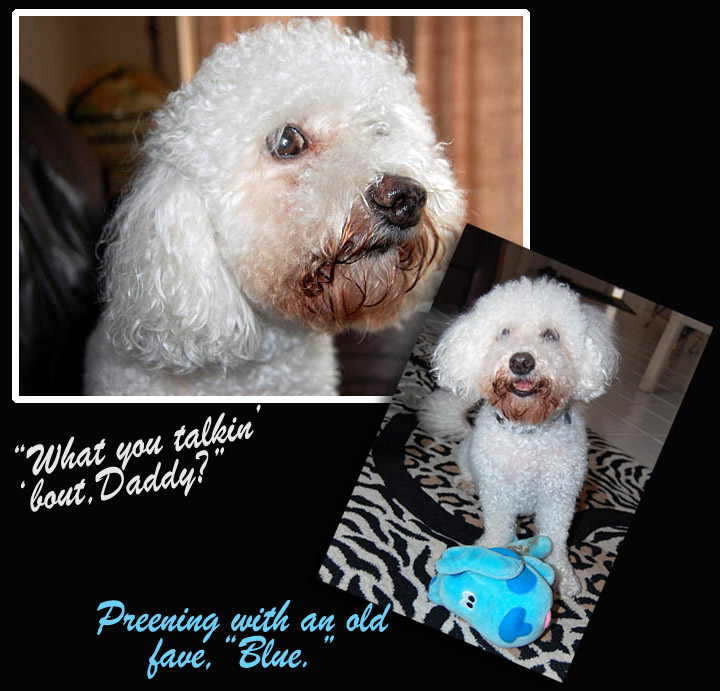 August 2009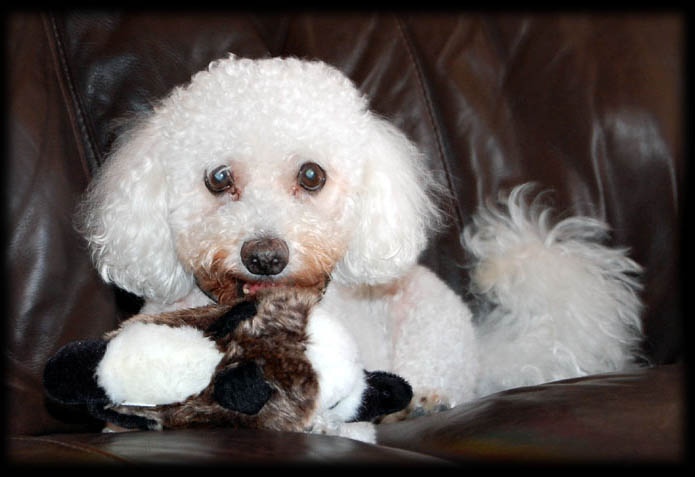 Senna celebrating his 11th Birthday!
Here's the Birthday Boy playing with his Birthday Goose.
June 2009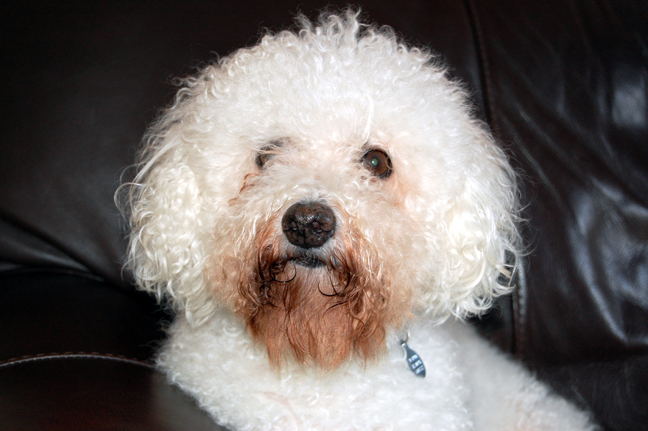 Senna is lookin' ultra-fluffy!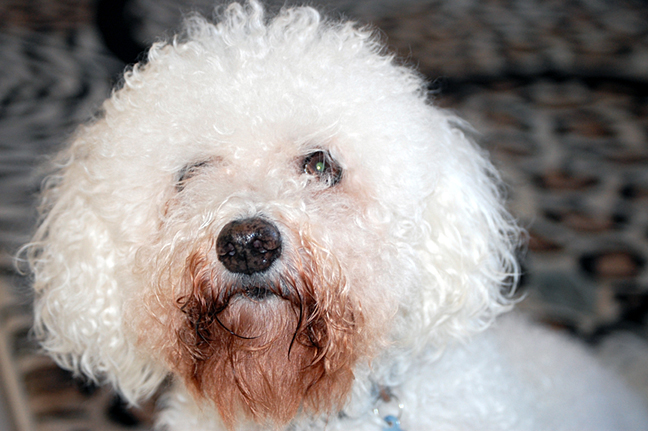 August 2008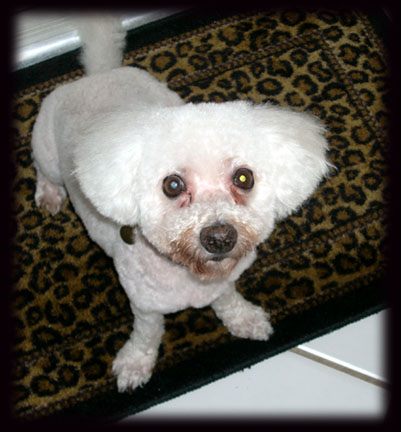 Senna just got his "end of summer grooming" and he mugs it up for the lens.
Get A Short Video Clip of Senna Here

The Clip is about 2.2MB and is in Quicktime file format.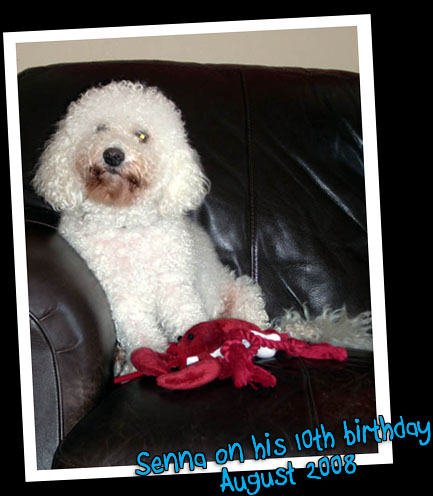 Senna celebrated double-digits on August 2nd! Daddy's Boy received a new collar and two new "animal" toys, including Rock The Lobsta (pictured, with Senna).
March 2008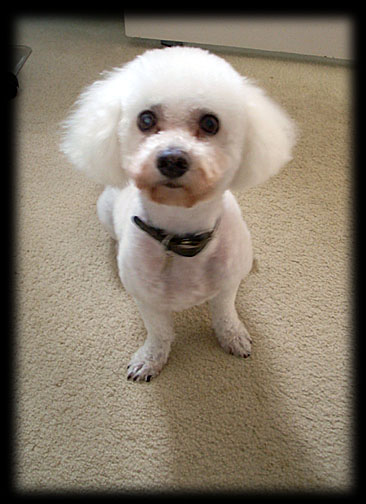 Fresh from the groomer!
June 2007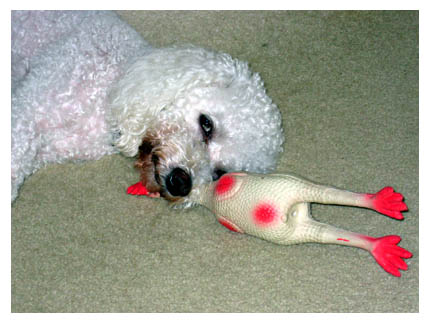 "Sometimes a guy has to rest his fluffy head on MuthaPlucka."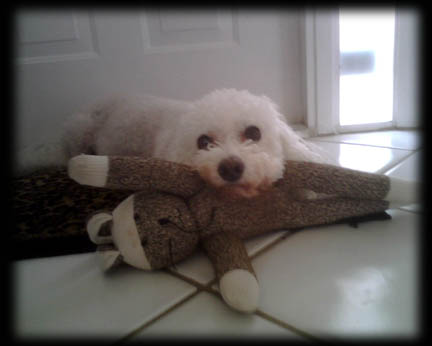 "...And other times, only SockBunny will do as a pillow."
February 2007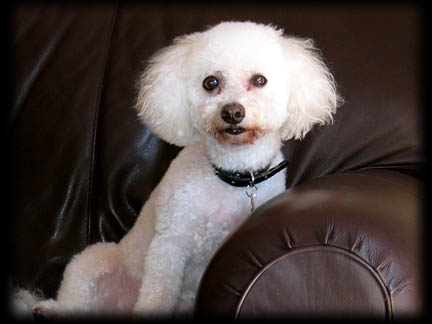 A Gentleman's Frise, shortly after a day at the salon
January 2007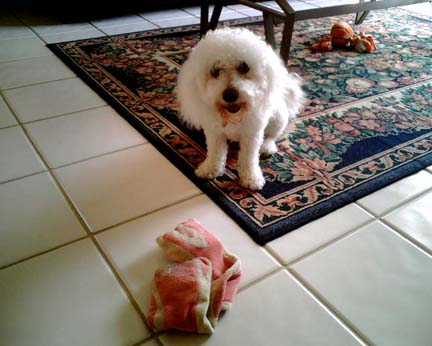 Fresh after a shower (with conditioner), our hero contemplates his Bacon Strip...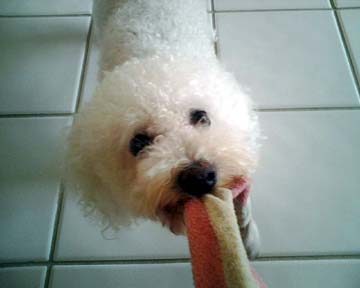 Our hero loves his Bacon Strip!
Autumn 2006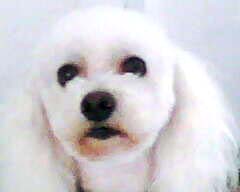 Freshly groomed! "I feel pretty!"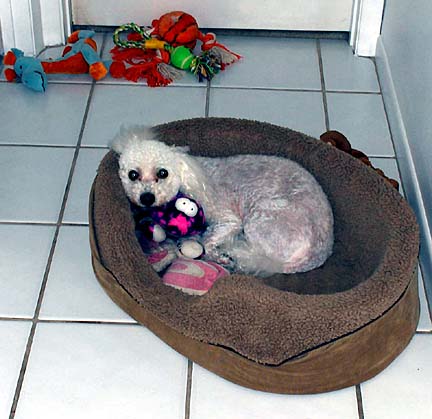 "When I snuggle in bed, I prefer the company of Anthony and Bacon Slice to that of my other toys."
Summer 2005... Those Dog Daze of Florida Heat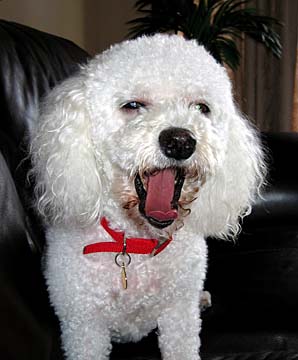 I'm tired! A Bichon's snorkin' is never done...
L'Chapeau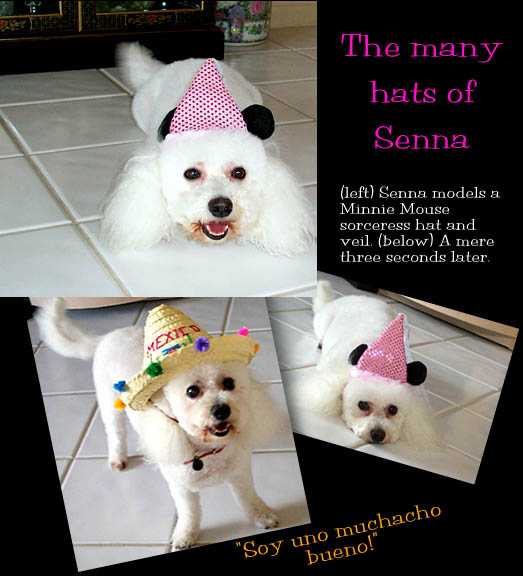 Senna Remembers September 11th, 2001
A Bichon tribute to the FDNY Firefighters!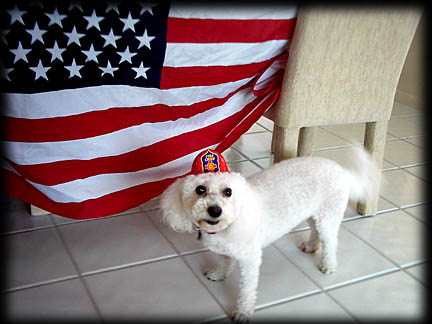 St. Patrick's Day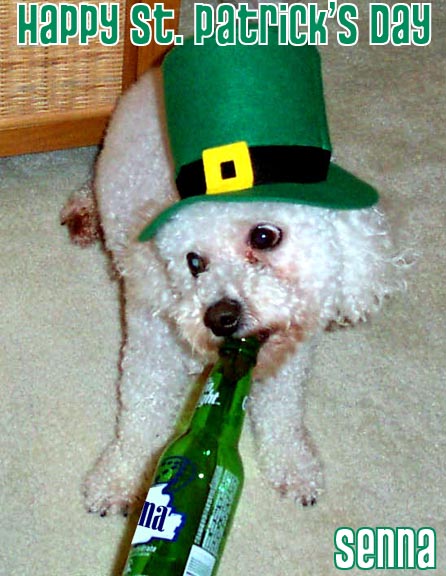 Halloween: Season of the Witch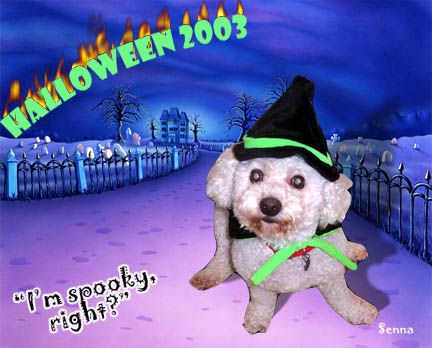 Snugglin' With Grandpa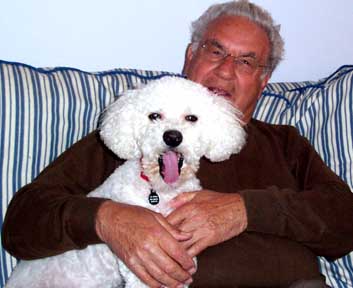 I like snugglin' with my gramps. His cuddlin' makes me....
YAWWWN....
Snugglin' In The Sheets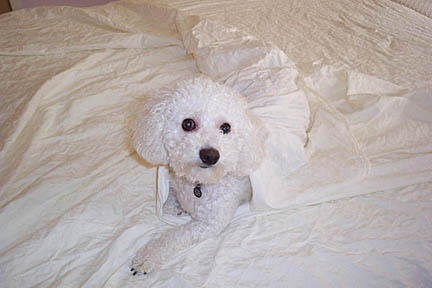 Some would say that I am preening. I just like to snuggle...in fresh, hand-washed French sheets. Oui!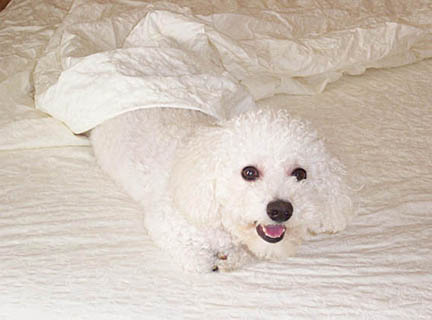 New sheets make me want to roll around and laugh!
Halloween '02...Lil' Angel Boy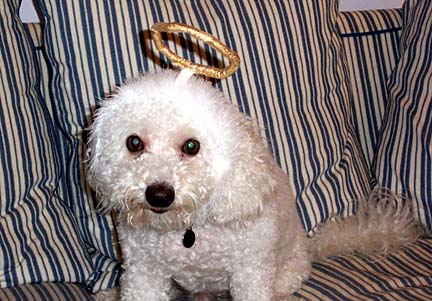 My Daddy Went to DisneyWorld and all I Got Was...
My pappa went to DisneyWorld and all
he brought me back was this hat. C'est la vie!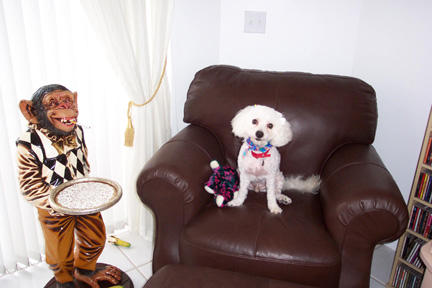 After a long, hard day of sniffing and playing, I like to have my monkey-servant ply me with treats.
I am patriotique, again!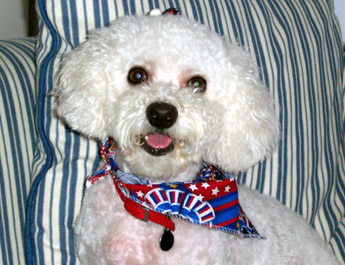 Just Groomed!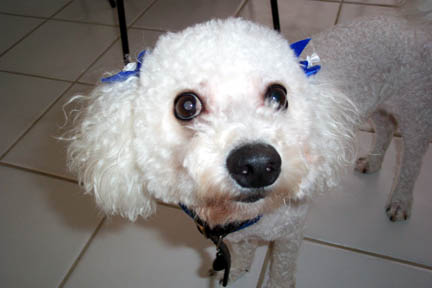 I'm ready for my close-up, Daddy!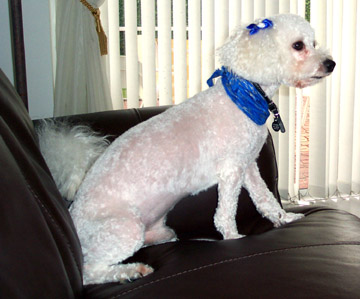 A gentleman's Frise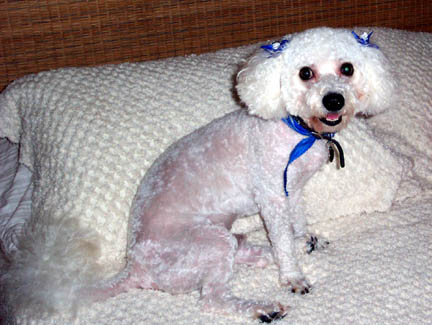 I love to lounge on Daddy's pillow!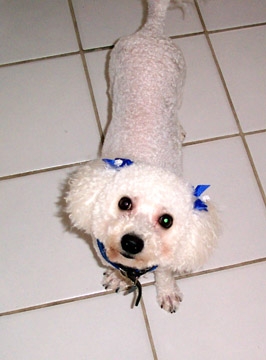 Where's my Snausage/Pellets/Ice/Gift, Daddy?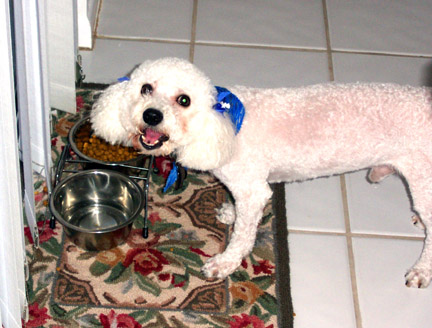 Can't a Frise dine in peace?!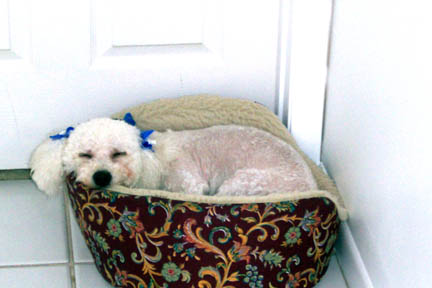 This photo session made me tired...now I must chase Sandman.
Halloween '01...he's a Devil of a Dog!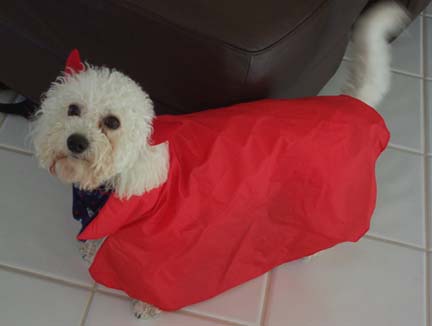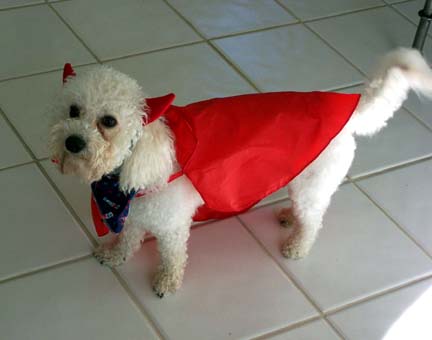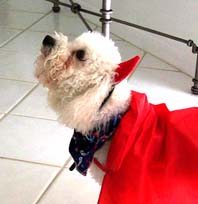 Patriotic Puppy!
I'm a patriotic Bichon. Vive l'Amerique!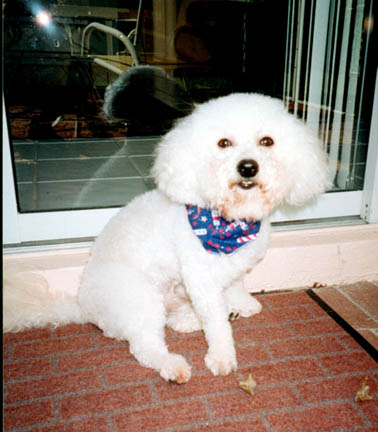 So take my picture already...it's hot out here.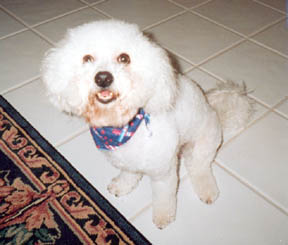 Please...just one more caviar and chopped egg sammich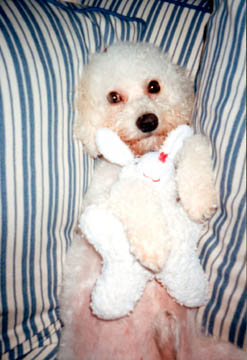 Nobody understands me like my BunBun.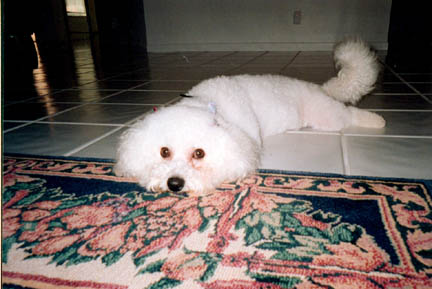 I like to eat on fine carpets, too, you know...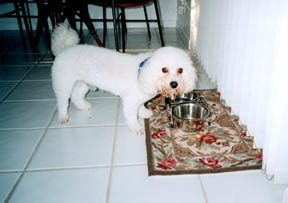 See? Told you.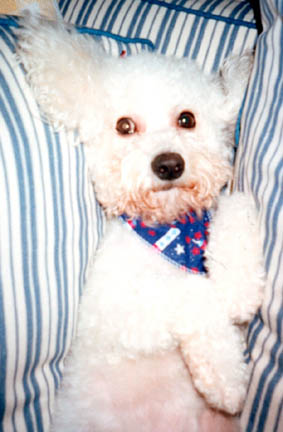 Can't a Frise get some free time for a dog nap?
CLICK HERE FOR PHOTOS FROM
SENNA'S FIFTH BIRTHDAY PARTY
New Product!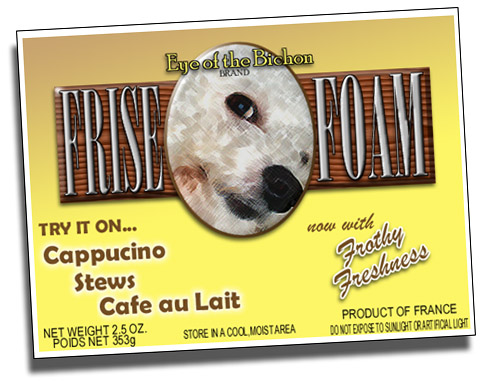 Buy Your Bichon a Great Gift---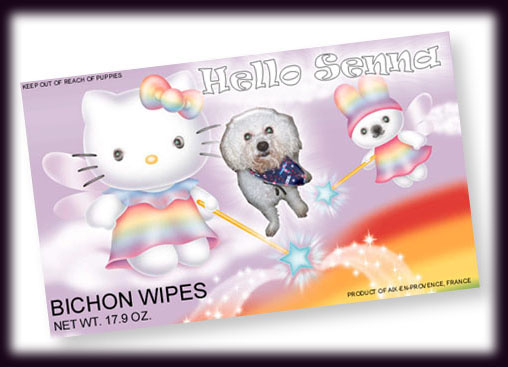 Coming Soon--Hello Senna line of Bichon products