The Grand Prix of the Americas
CART Race at Miami Bayfront Park
October 6, 2002
On October 6th, Rick and his friend from Italia, Pietro, took in the inaugural Grand Prix of the Americas, a motor race even featuring CART cars. It was the third from last race of the season and a race in which Brazilian Cristiano da Matta clinched his first CART championship driving for the Newman/Haas Racing Team.

Adrian Fernandez' car gets ready for the race in the "garage" area.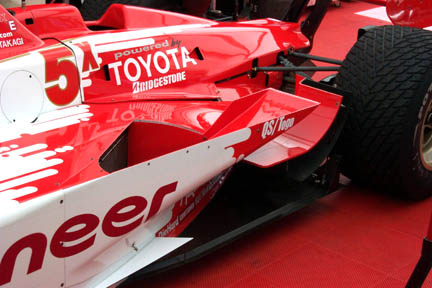 Toro Takagi's car, pre-race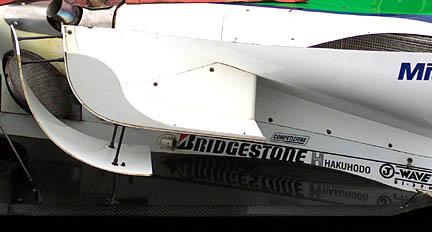 Detail of a racecar's sidepod. Note the various aerodynamic "tricks" employed to manipulate airflow.

No, this isn't Brenda driving her Acura Type-S on the race, but a CART pace car.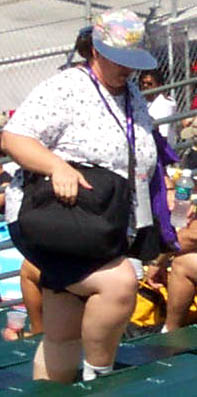 The fans climbed the grandstands opposite the "pits" in anticipation of a great race (and a few choice corn dogs)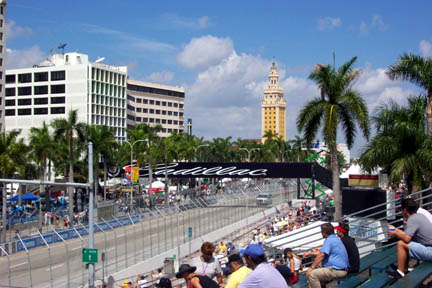 Thanks to Pietro, who got us the best seats in the field!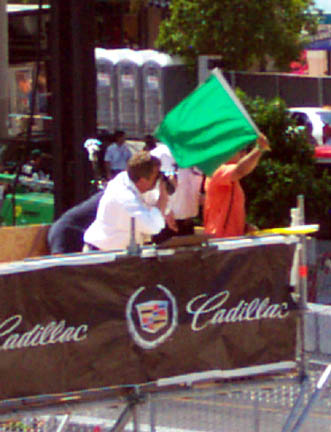 BMW WilliamsF1 Formula 1 driver Juan Pablo Montoya waves the green flag to start the race!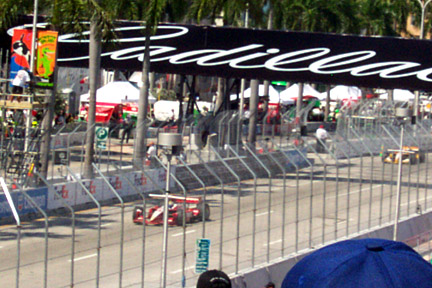 The cars speed down the straightaway!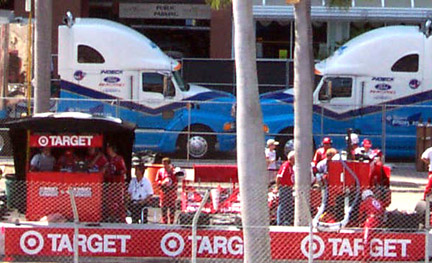 The Target/Ganassi pits were directly opposite our seats.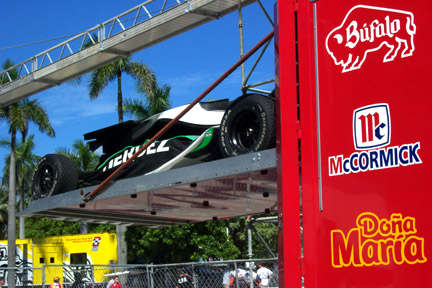 Loaded up and ready to move on...to Australia for the next race!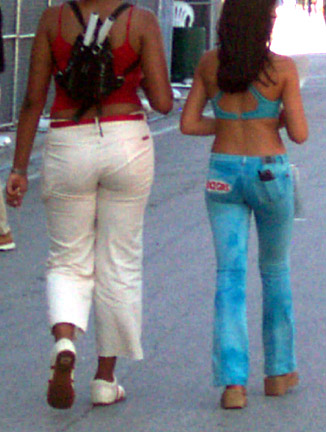 The End, Miami Booty style!
Home Page