Before the race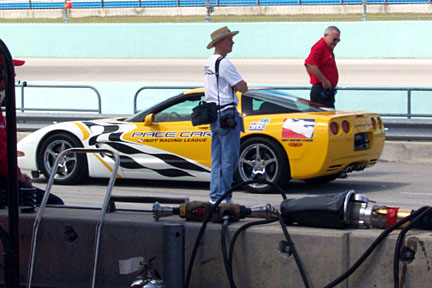 A Corvette Coupe is the Official IRL Pace Car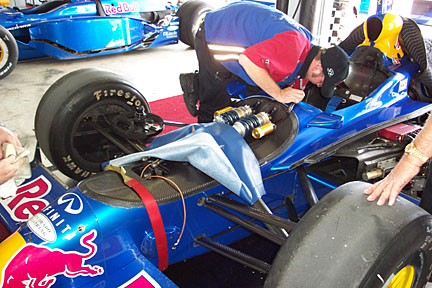 Red Bull Team Cheever Racing crew examine Eddie Cheever, Jr.'s car in the garage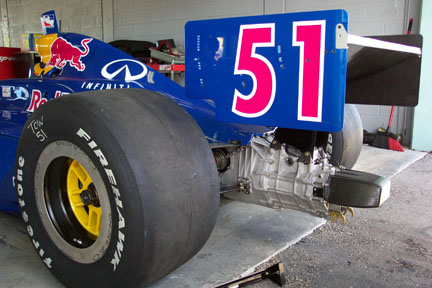 Rear detail of Eddie Cheever's racecar.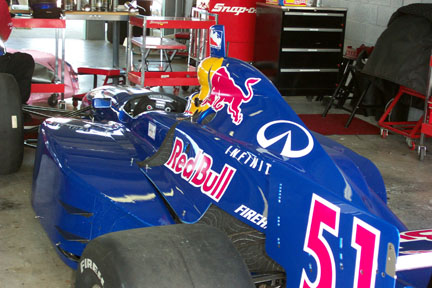 The garage area is kept immaculate.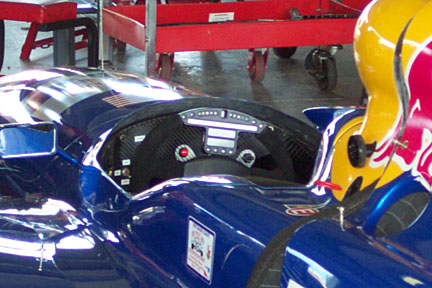 Eddie Cheever's "office"--digital displays are located on the steering wheel.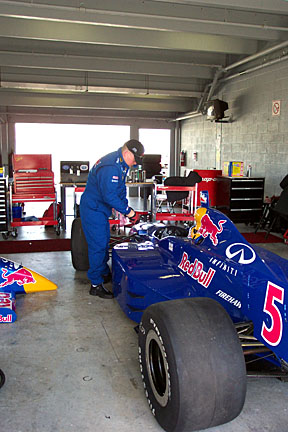 My friend Bill Ward prepares to enter combat.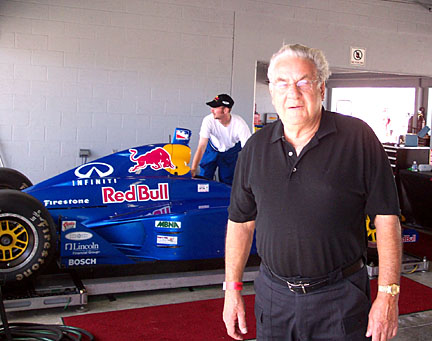 My father in the garage with the spare car.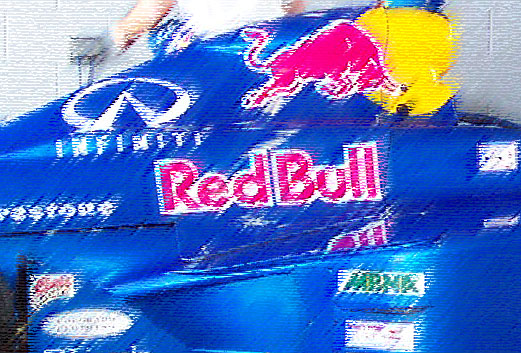 Photoshop work on the car, courtesy me.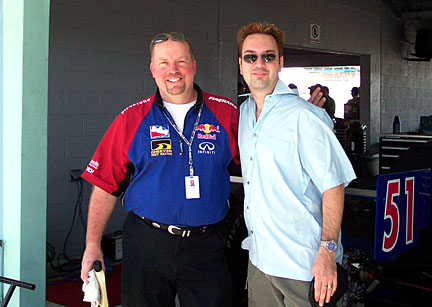 My friend Bill Ward and me.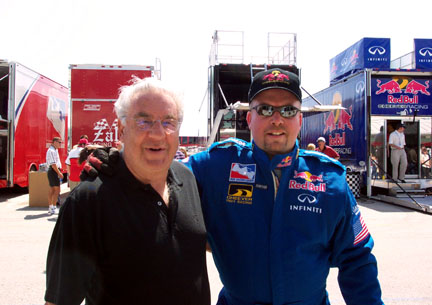 Bill and Dad. Bill's in his fireproof suit. He's going to work in the pits, during the race.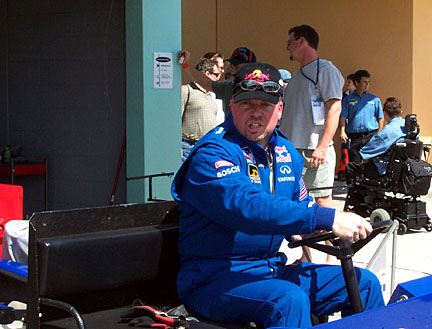 Bill races in the transport tower.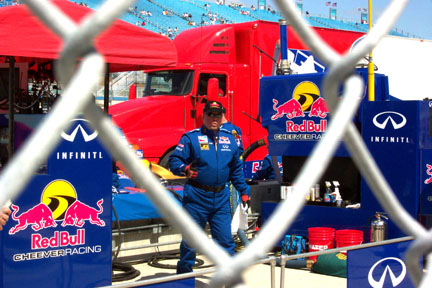 Bill in the pits.
Meanwhile, my father and I go to our seats in the stands, near Turn 4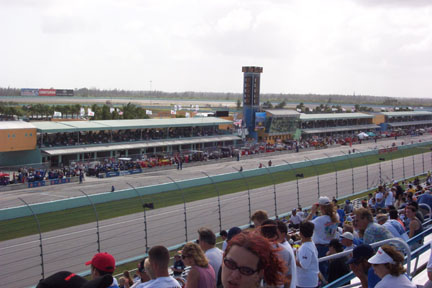 To our right, the main pit area and straightaway.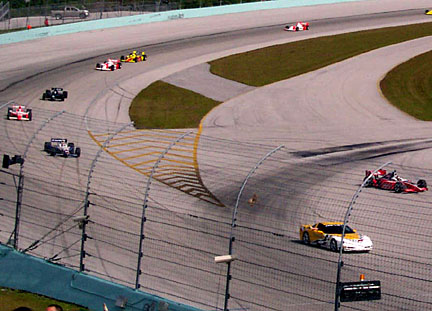 To our left: The Vette paces the pack as a racer enters the pits.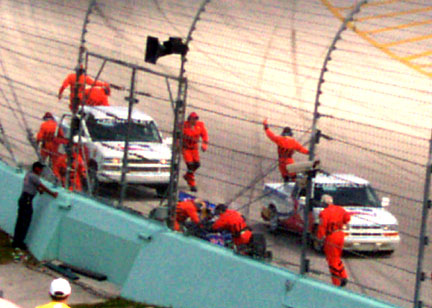 "
Eddie Cheever is sent into the Turn 4 wall on Lap 4...by none other than teammate Tomas Scheckter.
Cheever's car towed back to the pits.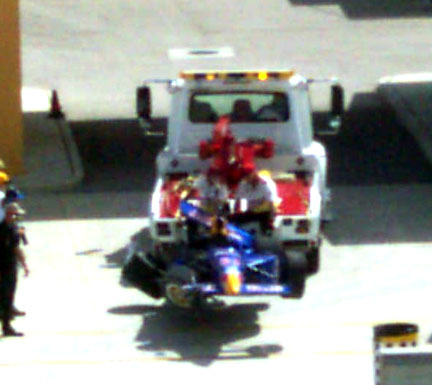 On the tow truck.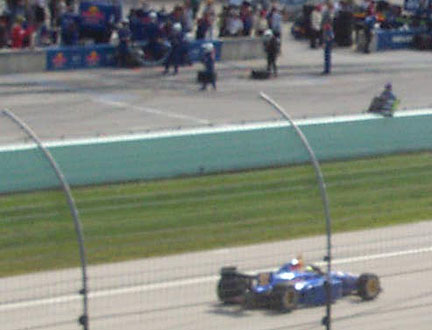 Meanwhile, Tomas Scheckter, in the other Red Bull Team Cheever car, speeds by.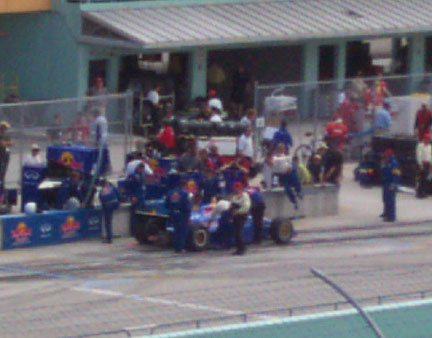 Tomas pits!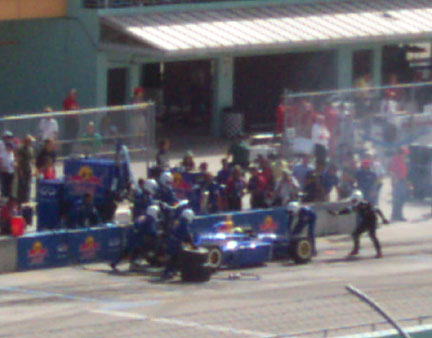 Bill Ward is behind the wall, handling the impact wrench hose retraction.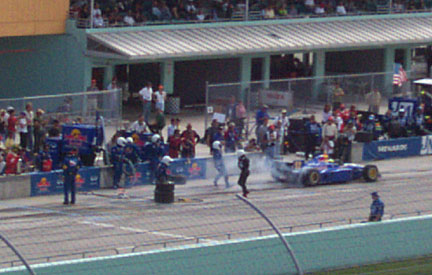 Tomas speeds away! Quick stop by Team Cheever!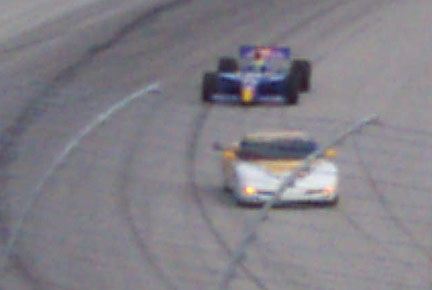 Tomas follows the Corvette.
Sam Hornish, Jr., of the Panther Racing team, won this event.
Other Sights and Other Cars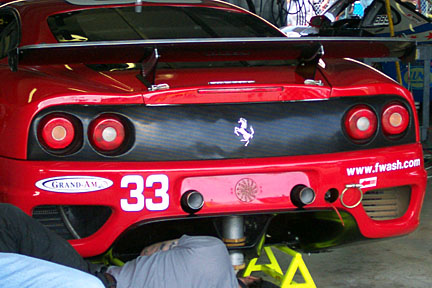 A Ferrari Grand American class racer.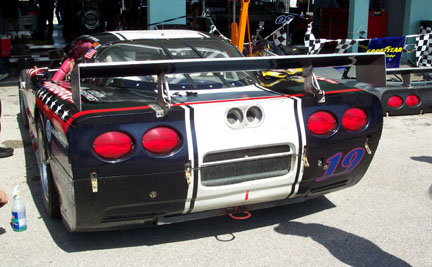 I thought my Vette's tail was wide--this racer's rear end is bigger than Oprah's!