More Out and About
Everyone is on a balcony in Monaco.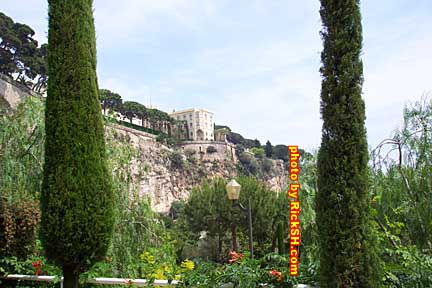 Rear of the royal palace.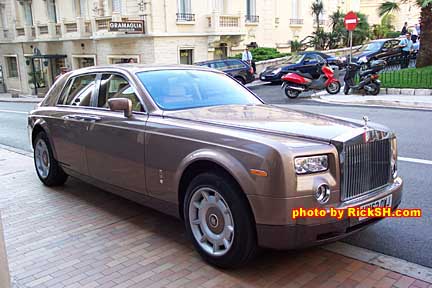 A stunning new Rolls-Royce Phantom, outside L'Hermitage hotel.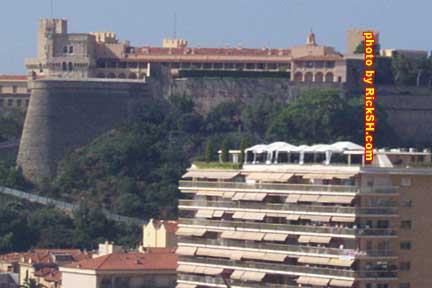 The royal palace looms above the principality.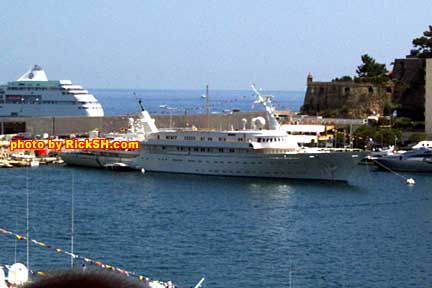 Rainier's yacht.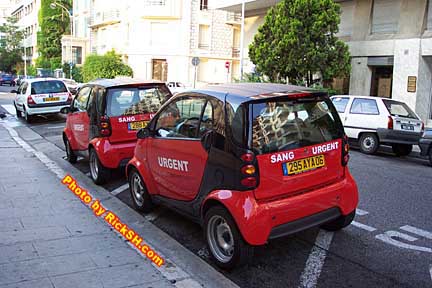 Meanwhile, in Nice, France, Smarts await urgent duty.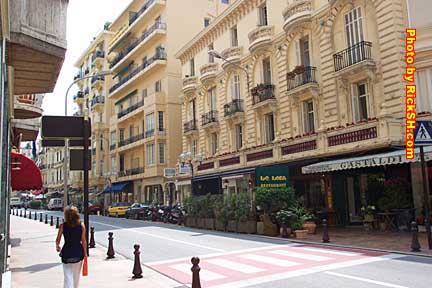 Monaco's streets are well-kept and lovely.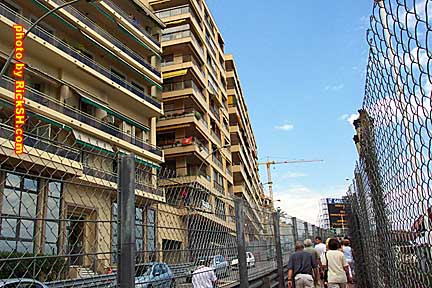 A view of the Beau Rivage apartment building from the other side of the street.
More People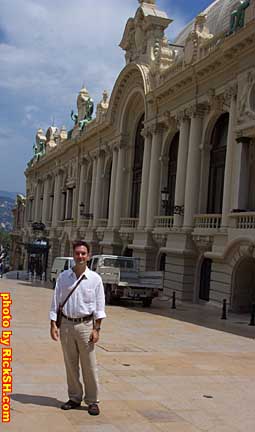 RSH by the Monte Carlo Casino's side.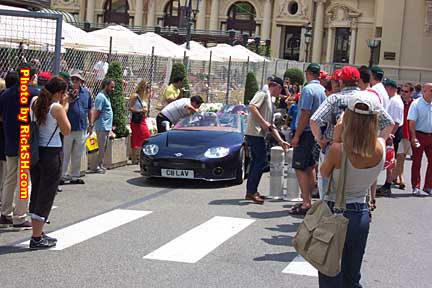 The incredible Spyker C8, before I got a drive in it.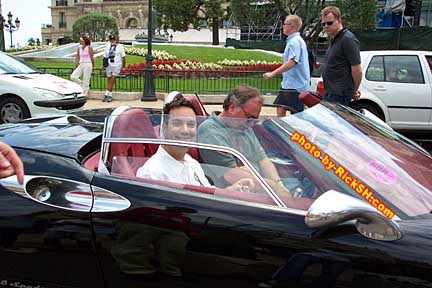 RSH in the Spyker. They only build 31 a year at a cost of about $240,000 each, in Holland, no less!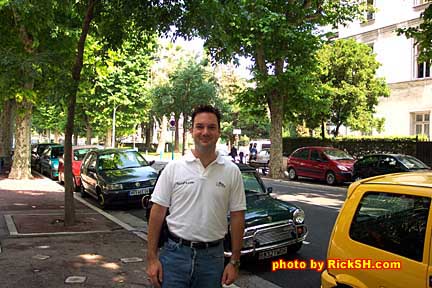 RSH in Nice.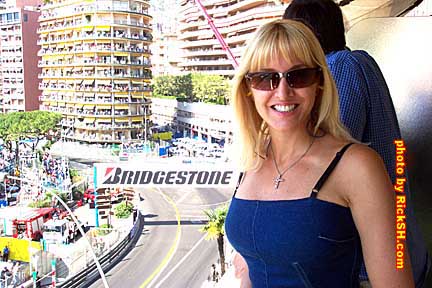 The lovely Noreena.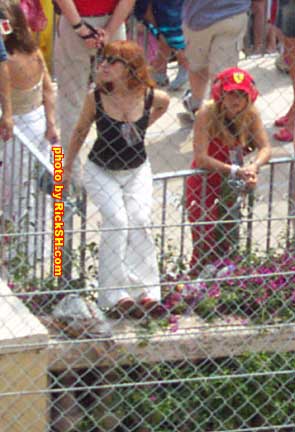 Lovely race fans.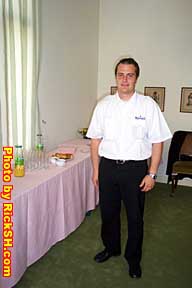 Lovely waitperson.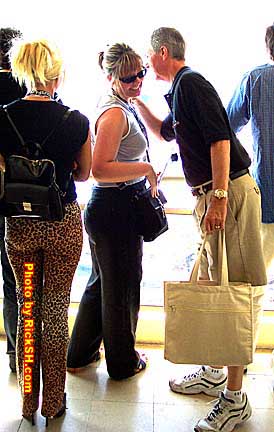 Captain Steve Cole (right) confers with a guest.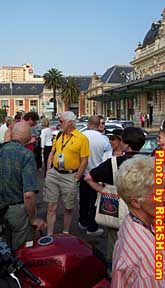 Our tour group outside the Nice train station.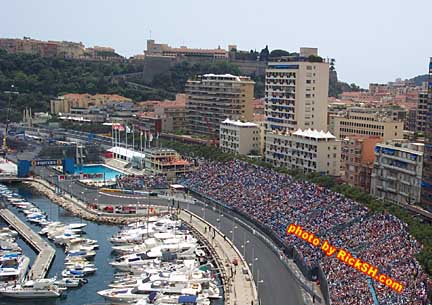 Grandstands packed!
More of What We All Came For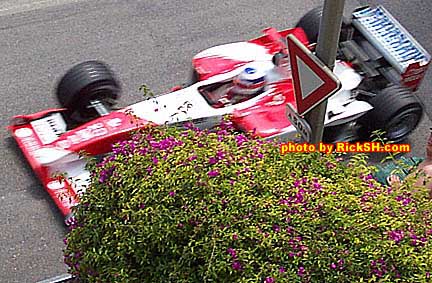 Former Grand Prix of Monaco winner Olivier Panis in his Toyota.
Jaguar's Antonio Pizzonia.
Ibid.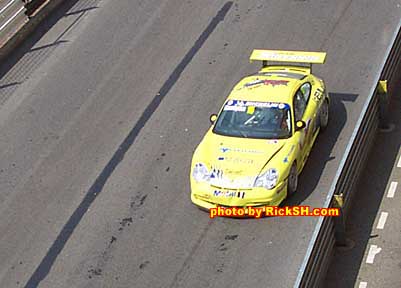 A Porsche 911 Supercup car in a support race.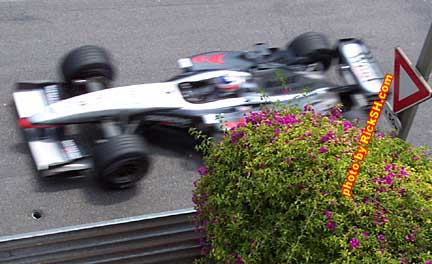 Young wonder Kimi Raikkonen in his McLaren-Mercedes.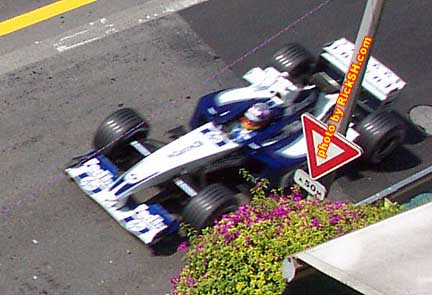 Polesitter Ralf Schumacher in his Williams-BMW.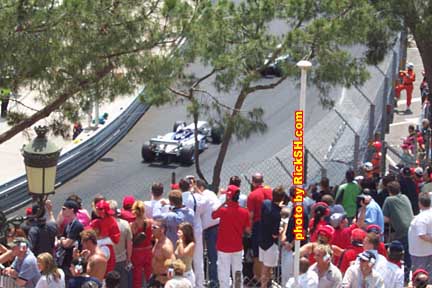 Ralf through the trees.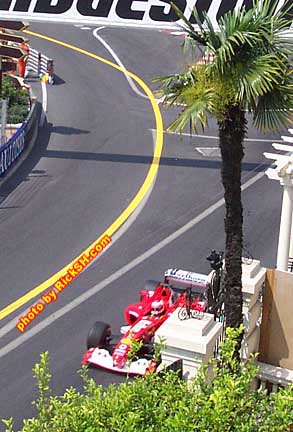 Rubens Barrichello's Ferrari.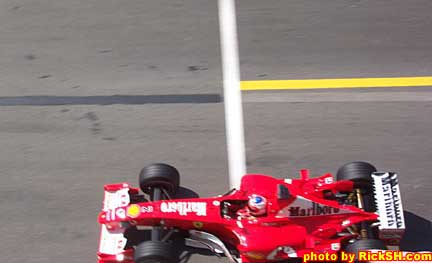 Go, Rubens, go!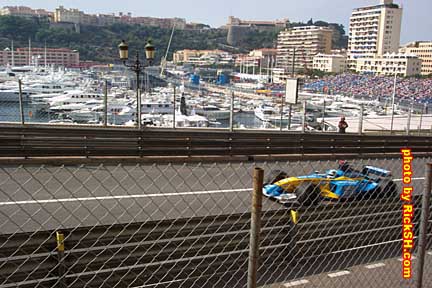 Renault's Jarno Trulli directly in front of the Beau Rivage apartment building.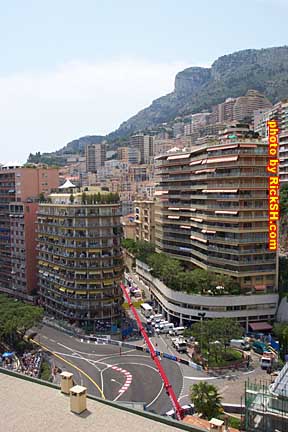 Looking down on the Sainte Devote curve.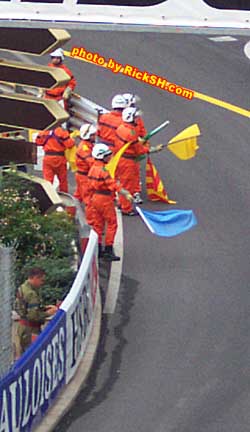 After the race, the corner workers celebrate.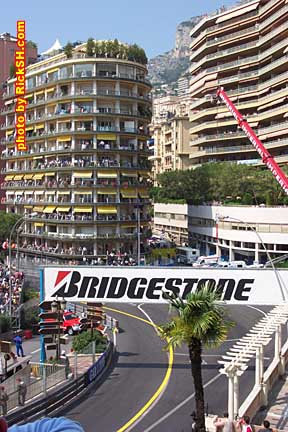 Sainte Devote.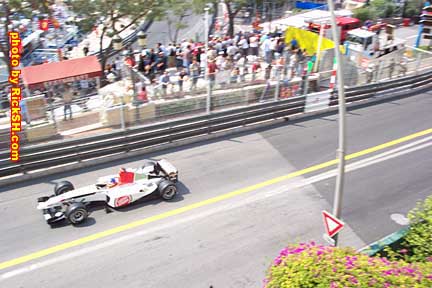 Former World Champion Jacques Villeneuve in his BAR-Honda.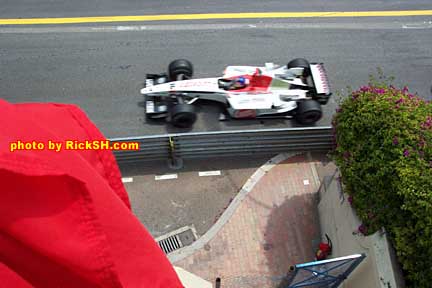 Ibid.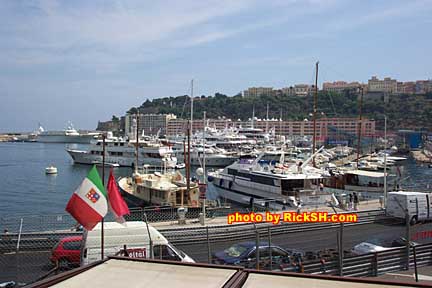 Floating billions.
Floating fun!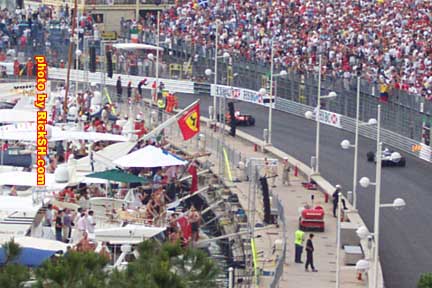 The race over, we all go home now.